Still enjoy taking trips to your favorite department store or brand name outlet? It's safe to say that most of us would be inclined to raise our hands to this notion. Times have changed. Trends have come and gone and so have designers and shops. Nowadays the question is, "why waste gas when I can grab my iPad off the coffee table and open up the Amazon app?" Shopping as a whole has evolved immensely over the years and there is one little factor that has enabled this transition and that is technology – bet you already figured that one out. For today's commentary, we don't just mean buying from Macy's online instead of in person though… bear with us here.
According to eMarketer, 71% of consumers that were questioned stated they would consistently spend less and less time at department stores over the next five years. Identically, 71% of those same consumers suggested that they would rather spend more and more money on resale items, instead of the new, shiny stuff. This is not your typical thrifting at the local Goodwill, though.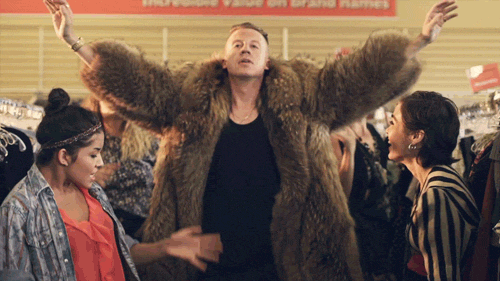 Online marketplaces are thriving in the resale market. Actually, this resale market adds up to over $20 billion if we're being frank. That's quite a bit of revenue for apparel that has already been worn by someone else. But there is no denying where this trend seems to be going. Expanding on this, in 2012 a meager 11% of clothing that was purchased was secondhand. By 2022 that number will blossom to an estimated 40%. Vintage clothing has always been a niche place to garner the once latest fashions, and it always will be. Now, though, it's taken on a very new meaning. With the astounding advancements in technology, purchasing clothes is now easier than ever with literally a few clicks of a mouse. Why stop by the Goodwill in your neighboring town when you can go to online marketplaces like ThredUp or Tradesy within just a few seconds? With just this short bit of new found knowledge, it is pretty simple to justify and correlate the rise of the resale market to the ever-so easy tactics of buying merchandise nowadays.
How does this potentially affect other industries? For starters, if an individual is more inclined to purchase their clothing online one could suggest they are tech-savvy enough to go through their banking online, too. What about all of that time saved from not venturing out to the nearby outlet mall? Well, since we're already online what about ordering the upcoming week's groceries through the local grocery store's app? We've all got to eat right? It is these little things that keep advertisers on their toes at all times.
Besides department stores, it's not looking great for other competitors of resale shopping, too. Stores like T.J. Maxx, who sell new but off-price apparel, will be affected by that 71% who say they will be increasing their spending on resale items. By putting secondhand clothes aside for a moment, it's hard to ignore the fact that sites like Amazon, who deal directly with the consumer, will conversely see a rather positive trend in consumer spending. In the end it's all about convenience and how fast and effortless you get what you want in 2018 – and beyond! Get it? Got it? Good!
For whatever reason – saving some extra cash, production ethics or we just cannot find the perfect used denim jacket – shoppers are flocking to secondhand apparel throughout the numerous, readily available online marketplaces. Time will tell if this trend will live up to its projected reputation or we see the revival of department stores across the nation.