'Tis the Season to... Shop Online
Didn't wait in line on Black Friday to get the best deals? That's okay, it seems like the rest of America skipped out on it too! While many Holiday shoppers were rushing to the stores to get the best deals on big ticket items, just as many (if not more) were rushing to their desktops and mobile devices to get the best deals from the comfort of their own home.
Which means their Fridays looked a lot more like this:
And a lot less like this:
This year, Black Friday digital sales increased nearly 16.9% from the previous year. American Shoppers spent a record $5 billion in just 24 hours (CNN Money)! That five billion in digital sales came on the shopping holiday that isn't even "designated" for online shopping. Every year it seems stores are opening earlier and earlier, with a large majority of the major retailers opening on Thanksgiving Day. But while these stores may feel they're giving the people what they want, are they missing the mark on what their shoppers are actually looking for? When comparing foot traffic for Thanksgiving Day and Black Friday for 2017, it's down nearly 2% from 2016. Could it be that like many other aspects of our lives, even Christmas shopping is conforming to our digital dominant society?
And it wasn't enough that the retail industry claimed the day after Thanksgiving as their own official holiday, they had to snag up the following Monday as well! In recent years, Cyber Monday has become just as big as Black Friday in the world of holiday shopping. But instead of charging into stores, your charging laptops, desktops, and any other devices you have to make sure your battery isn't going to die right as you click 'add to cart'! And believe it or not, Cyber Monday has already been around for over a decade, making its official debut back in 2005. That year, Cyber Monday raked in a whopping $484 million for the world of online retail (ComScore). Now if you've been paying attention to digital advertising, spending, or really anything digital at all, you can only guess that that number has significantly increased over the years.
Well ding ding ding, we have a winner! Adobe Digital Insights, projected a $6.6 billion spend by consumers, so we're going to chalk that estimate up as a win, since this year Cyber Monday sales brought in a record breaking 6.59 BILLION DOLLARS (Yes, we meant to type a 'B' at the beginning of that word!) That $6.59 billion for just one day, not only reflects a 16.8% increase from the previous year, but it makes Cyber Monday 2017 the largest online shopping day in U.S. history. And just to make sure your jaw fully hits the floor when you're reading that number, according to the National Retail Federation, holiday retail sales in November and December of 2017 hit $6.58 billion. So Americans spent as much in ONE DAY this year as we did in TWO MONTHS last year! Ideal for retailers, not so much for our bank accounts.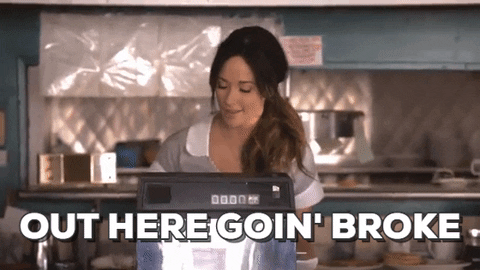 Every year the holiday season begins earlier and earlier, and every year consumers become more dependent on online shopping. In an age where digital offerings are becoming more common, this idea of purchasing everything online really shouldn't come as a surprise. If you're an advertiser looking to get in front of your audience, it's crucial to have a digital presence before Black Friday and Cyber Monday arrive! If you're a consumer looking to get the best deals, it looks like you don't have to leave home to do so! And if you're an employer, well maybe don't be too shocked if a lot of your employees have a browser or two opened to Amazon the Monday after Thanksgiving.
Happy Shopping Everyone!