To Cut the Cord or Not to Cut the Cord... What is the Fate of Cable?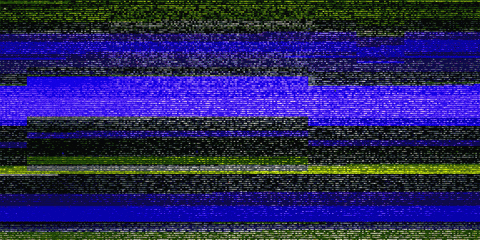 With subscription services such as Netflix, Hulu, and Amazon on the rise, will television be the next traditional media platform that gets purged by the convenient, fast-paced world? The answer is not yet! Currently in the United States, there are over fifty subscription-based video services to choose from. These video services range from movies and television series to sports or live feeds. New trends such as binge watching original Netflix series such as Orange Is the New Black or House of Cards have drastically increased the popularity of subscription-based platforms. In comparison, the cheapest cable or satellite bundle would contain around fifty channels.
However, it is important to note that each digital screening service requires its own subscription. To buy every subscription available would be way more costly than the basic cable plan.
While the US adult digital video audience has been steadily increasing, pay TV viewers continue to decrease. These two categories are not mutually exclusive with each other, but do have an indirect effect. Current statistics on this comparison show that 51% of US adults have pay TV and subscription video-on-demand, 30% have pay TV only, 13% have subscription video-on-demand only, and that 6% reported that they had neither. Being able to steam pay TV and subscription video-on-demand on the same television may be one of the main reasons many consumers have both. While US Adult pay TV viewers outrank digital video viewers by 26.4 million currently, by 2020 the gap is predicted to shrink to just 7 million users. Further, it is predicted that within the next ten years, the two mediums will be merged.
At the forefront of monthly subscription users are millennials. The highest groups of users for subscription services are adults 25-34, with adults 18-24 following close behind. However, these users also reported that they still have pay TV. Around 58% of US pay TV subscribers reported that they also subscribe to Video-on-Demand services. Studies show that while millennials still enjoy the current TV content, they are no longer watching it how they used to. Nowadays, users are turning to other methods to consume TV whether it be on their laptop, tablet, or cellphone. By using subscription channels, millennials are better able to watch what they want, wherever they want, and also with less interference. For example, Netflix could be watched on a smartphone anywhere (that has service or Wi-Fi), anytime, without advertisements. In addition, pay TV services are beginning to see a new era of users that have never had pay TV in their home.
Looking towards the future, 50% of users reported that they are unlikely to cancel their pay TV subscriptions, 31.3% were somewhat likely to cancel, and 18% were very likely to cancel. Those who decide to cancel their pay TV services, also known as "cord-cutters" report some of these reasons for the cancellation: pricing, paying for unnecessary channels, extra fees and charges, all of the content they wanted to watch was available somewhere else, being locked into a contract or general customer satisfaction with their provider. Ultimately, it is up to the consumer to do a cost-benefit analysis on what television shows and movies are important to them.
So what does this mean for traditional television? Consumers now have the power to decide to choose other options. This means that cable providers need to find a way to align their services closer to consumer trends and offer alternative options in addition to their traditional television. Besides finding new services to offer, they should put more effort into keeping the customers that they already have. At the same time, these companies need to make sure they aren't cutting their own profit out by trying to connect more with consumers with new "perks" such as the ability to bypass commercials completely. By finding a balance between old and new, TV will be here to stay. In the words of Bill Gates, "We always overestimate the change that will occur in the next two years and underestimate the change that will occur in the next ten. Don't let yourself be lulled into inaction".
(Source: eMarketer)