Snapchat: Worth The Investment?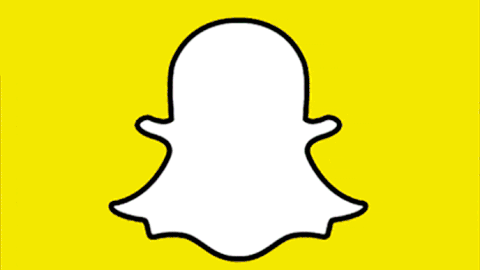 Target Media's reach expands across a large assortment of business sectors, one of which includes our partner, Snapchat. While we continually strive to deliver results that matter, similarly, Snapchat has set out to quantitatively prove that their geofilters are driving store visits for companies that have invested in the location based ads for their brick and mortar stores. While it's obvious Snapchat users love the ability to share their whereabouts with their friends through fun graphic overlays on their pictures, businesses who are spending advertising dollars on this feature are more interested in what return they receive from the investment. However, Snapchat is not alone in the endeavor to prove the ROI for their location based ads. Snapchat recently confirmed they have acquired the new startup, Placed, to measure snapchat ads offline ROI. In other words, Placed quantifies the impact of location based advertising on in store visits.
How does it work?
The process to measure the results of the geofilter ads goes something like this. A Snapchat user visits a store location and uses a geofilter on a Snap they have taken in-store, which they then post to their story or send it to their friends. Some of the user's friends will see the Snap and consequently decide to visit the store. While some of the user's friends won't see the Snap, but will still visit the store for other reasons. By comparing the visitation rate of users who did and did not see the original geofilter-applied Snap, Placed can concur the visitation lift seen by the company that invested in the geofilter. So, when you post a picture of your Chipotle bowl on your snapchat story with the company's geotag, you're doing more than updating your friend's on your picture perfect lunch. You create a subconscious response in your snapchat friend's and impart the intuition on them to go get the same product, or maybe a burrito instead of a bowl!
Right now, the cost to run a Snapchat geofilter is $5 per 20,000 square feet per hour. There are some restrictions though: You can't make your geofilter available over five million square feet, and it can't last more than 30 days. So, Placed's work to quantify the return from this investment is vital to the decision making process companies go through to determine whether or not allocating advertising funding to Snapchat geofilters is worth it for their business.
The Impact
Placed's ability to quantify the offline effectiveness of advertising gives Snapchat a wider measurement audience and deeper data to assess the impact of their geofilters platform. This will hopefully lead to an increase in revenue for Snapchat, which has not met expectations recently. This also will answer the call of serious snap-chatters by most likely leading to an increase in geotags seen in business's brick and mortar locations! By leveraging their newfound partnership with Placed, Snapchat could also continue to close the advertising gap between themselves and the Ad Duopoly, which consists of Facebook and Google. More importantly, Snapchat will now be able to answer the demand from advertisers, who are trying to attain better targeted and measured ads for their organizations.
Looking to the future
With almost three-quarters of Snapchat's 150 million daily users being 18 to 34-year-olds, utilizing Geofilters could be the new way to go for companies whose target market consists of the younger crowd we refer to as millennials. What started as just a fun update for Snapchat users to enhance their pictures has now turned into a revolutionary marketing technique for companies to take hold of. While Snapchat users are guaranteed to continue using their very beloved Geofilters to spice up their snapchats, the future of Geofilters for advertising could depend on the ROI results Placed and Snapchat find in their current endeavor.